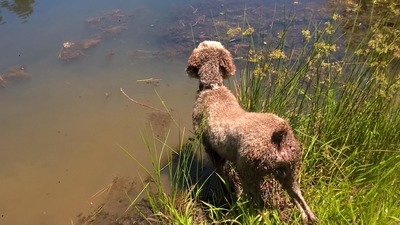 About
Hans is extremely loving and athletic Standard Poodle. He weighs about 60 pounds. He loves going on walks, swimming in the pond, and car rides. He was purchased with AKC papers, so he is a purebred standard poodle. Hans is a father to purebred standard poodle puppies and doodle puppies. I am working on getting CKC papers on him so that his puppies can be CKC registered. He is available for stud and the stud price is generally the price of one puppy from the litter that he produces. He was born a dark chocolate and he lightened into a dark silver beige color. His coloring is like chocolate and silver together!
Stud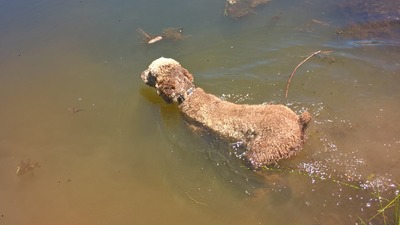 Hans is available for stud! He has fathered several litters and always has beautiful babies. If you are close to the Augusta, GA area then you are welcome to bring your dog to visit a couple times for the breeding. If you are not local I can house your dog during the peak of her heat cycle for the breeding. The price of the stud is the price of one puppy from the litter that he produces. I charge a $100 fee at the studding and then the rest is due when the puppies are born. I can also do a $100 increased stud fee if I have to wait till you sell the first puppy at eight weeks old. At the moment I am not offering papers on the puppies he produces. Hopefully in the next few months I will be able to offer CKC certification on the puppies.
I do have a stud contract and you can view it by clicking on the link below.
Videos
Pictures